Nov
01
2018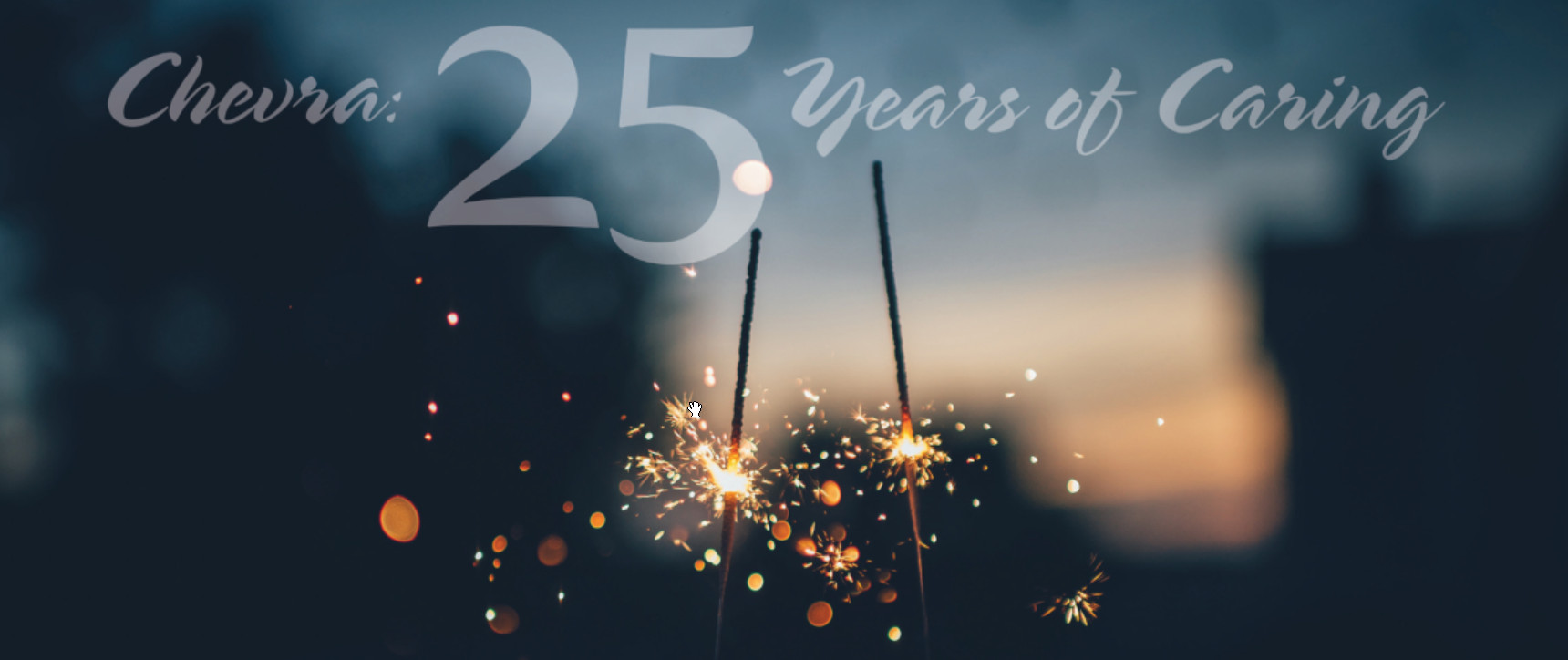 My father was always very active in his fraternal Lodge, the Knights of Pythias. He literally had a wall full of plaques for the things that he did in service to others. He gave gallons of blood to the Red Cross and he did a lot of things for charity. The plaques were an acknowledgment of all he did and reflected appreciation for his efforts.
This year marks the 25th Anniversary of my work in the former Soviet Union. The work itself has been amazing and I feel good that we have made a real difference in people's lives. Chevra USA is a small ministry, and I love it but our work is largely unknown. Some ministries mark their anniversaries with dinners and plaques, but we don't so I don't have the wall of recognition that my father had. Instead, what I have is tears. Tears from widows we visit in Ukraine when I pray for them. Tears of a mother with a crippled son whom we prayed for and to whom we provided food.
We also have smiles and thanks from the elderly in the soup kitchens who appreciate the food we provide which saves their lives. They know what we do, and they are grateful. That's what really matters to me.
As I said, Chevra is not a large or well-known work, yet what we do is really crucial to the survival of the 1,400 people we are feeding every month. As we put together our budget for the coming year, we are facing a shortfall of about $1,000 a month. Quite frankly,we do not have the reserves to meet that defcit. It would not take that much for us to make up this defcit if we had 30 people who would commit to giving $33 a month the defcit will disappear. If we had 10 people who could give $100 a month The defcit would disappear. I could probably make up the defcit by not traveling to Ukraine anymore but that's a big part of what we do. We can't cut out overhead because we have so little of it. The people we feed depend on us.
If you aren't already a Chevra supporter, I'm asking that you seriously consider supporting us for $33 a month, or more. If you are a regular donor, thank you for your partnership. In either case, please share what we do with others so we can continue this work and make a difference in lives of people in Eastern Europe.
God bless you all,
Dr. Michael Schiffman