Dec
01
2012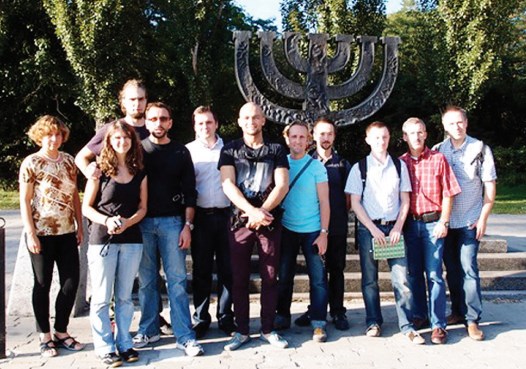 Chevra is an under-funded ministry. By this I mean that we have many wonderful projects whereby we can help people, but we don't have enough funds to make them all happen. We always need increased funds because the needs are so great, but the good news is that we are doing all that we can. As this report comes to you at the end of the year, I am thankful for all of you who pray for us and support our work. Our Israel container project is going well, and we are also increasing our project work in Ukraine. I can't begin to tell you how much your support does for our people in Eastern Europe and Israel. As winter approaches, we brace ourselves for helping the needy, because winters are especially severe in Eastern Europe and we try to do as much as we can. If you are able to give a generous gift this season, we would be grateful, and it will do a lot to help the holocaust survivors and other Jewish poor we try to help.
Frequently, people ask how they can help. There are several ways you can help. First, we genuinely need your prayers for the wellbeing of our workers, and the wellbeing of the people we try to help. Prayers may not pay the bills, but they certainly safeguard us as we work.
Second, we do need your financial support. Without financial support, we have nothing with which to help people. The more funds we have, the more good we can do. If you can give, please give generously. If you can't, please pray that funding will come in for our work.
Thirdly, you can help by inviting me to speak to your congregation or other group interested in hearing about our work. I would be more than happy to come and share what we are doing, and make friends for our work. Please contact me at drschiffman@gmail.com if you are interested.
Thank you all again for your help, and God bless you all,
Michael Schiffman, Chevra USA